Products - Curtains
Earlier simple curtains were used at homes but these days they're unique and are used to make a bold style statement. Align your room color scheme with that of the curtains and voila you make a wonderful style statement.
From curtains which come with an option of colors to visibility and patterns, there is a whole lot to choose from pleated to double layered curtains. There is a lot of creativity in choosing patterns, materials and textures that fit your décor and style
---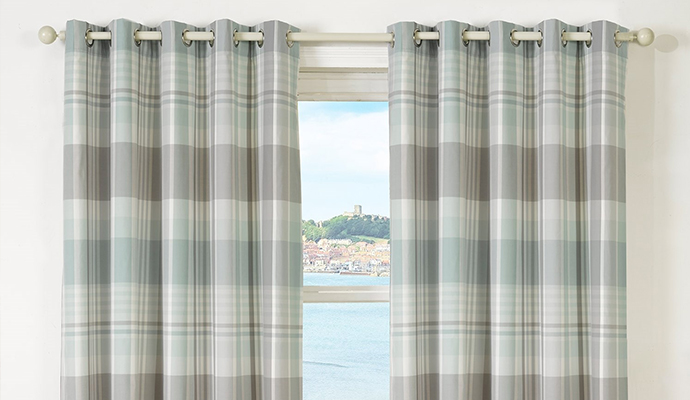 Eyelet Curtains
These curtains are adored by home owners. The eyelet of the curtain is usually made out of plastic or steel which makes it super easy to open or close the curtains. The fabric comes in a variety of materials one can use and align with their room settings.
Variety in Fabric
Different Types of Eyelets
---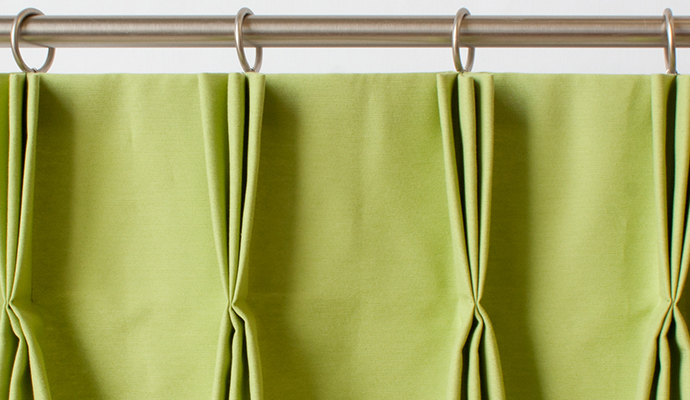 Pleated Curtains
Pinch pleated curtains are pinched together at set intervals and add a touch of elegance to your room. There are different pleat curtains available in the market like single pleat, double pleat and a triple pleat. These are considered as formal window dressing used in specific rooms like the dining room and living rooms rather than a bedroom setting. They can be used in every room if the choice of fabric is right.
Variety of choices
Fabrics that range from light to heavy for your customization
---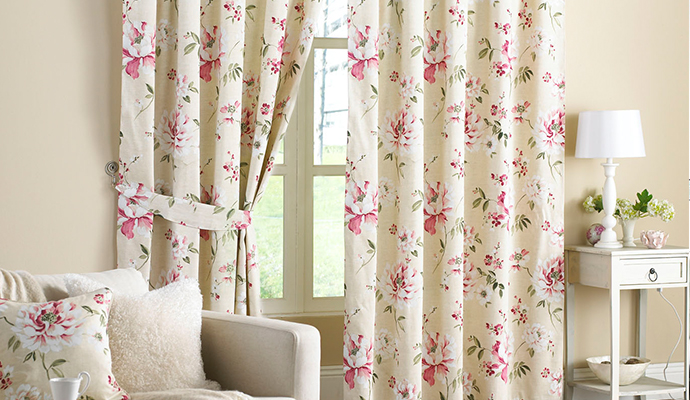 Readymade Curtains
Plain, Striped or bold patterned, it's easy to pick readymade curtains for your room if your windows are sized equally. However the lining of the curtain should be given the added attention because it can boost the quality of how it looks. Readymade curtains also come in eyelet, pleated or plain old style but what suits your room is something to consider first.
Variety of Readymade Curtains
Designs, Styles & Fabrics to Choose from
---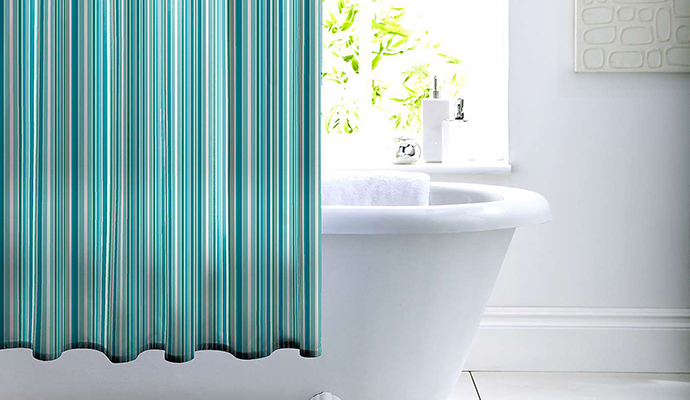 Shower Curtains
Curtains that look vibrant yet come in all good designs and something very quirky as they're made of a different plastic, they look really neat when you have a guest come over and it divides the bathroom into two spaces and makes it a truly personalized bathroom.
---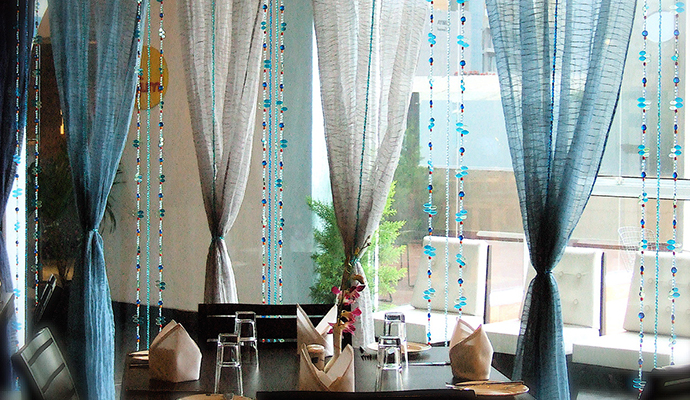 Bead Curtains
Colorful, quirky and yet addictive - beaded curtains are decorative and can be optimized for colorful aesthetics. Make a boring room look vibrant and cheerful with beads sourced from all over the world.
Beads Sources From All Over The World
Quirky, Colorful Theme Setting With Your Room Scheme
---